Bioelectronics.

Opioid Options.
We've taken a completelty new look at microcurrent therapy. A scientific look.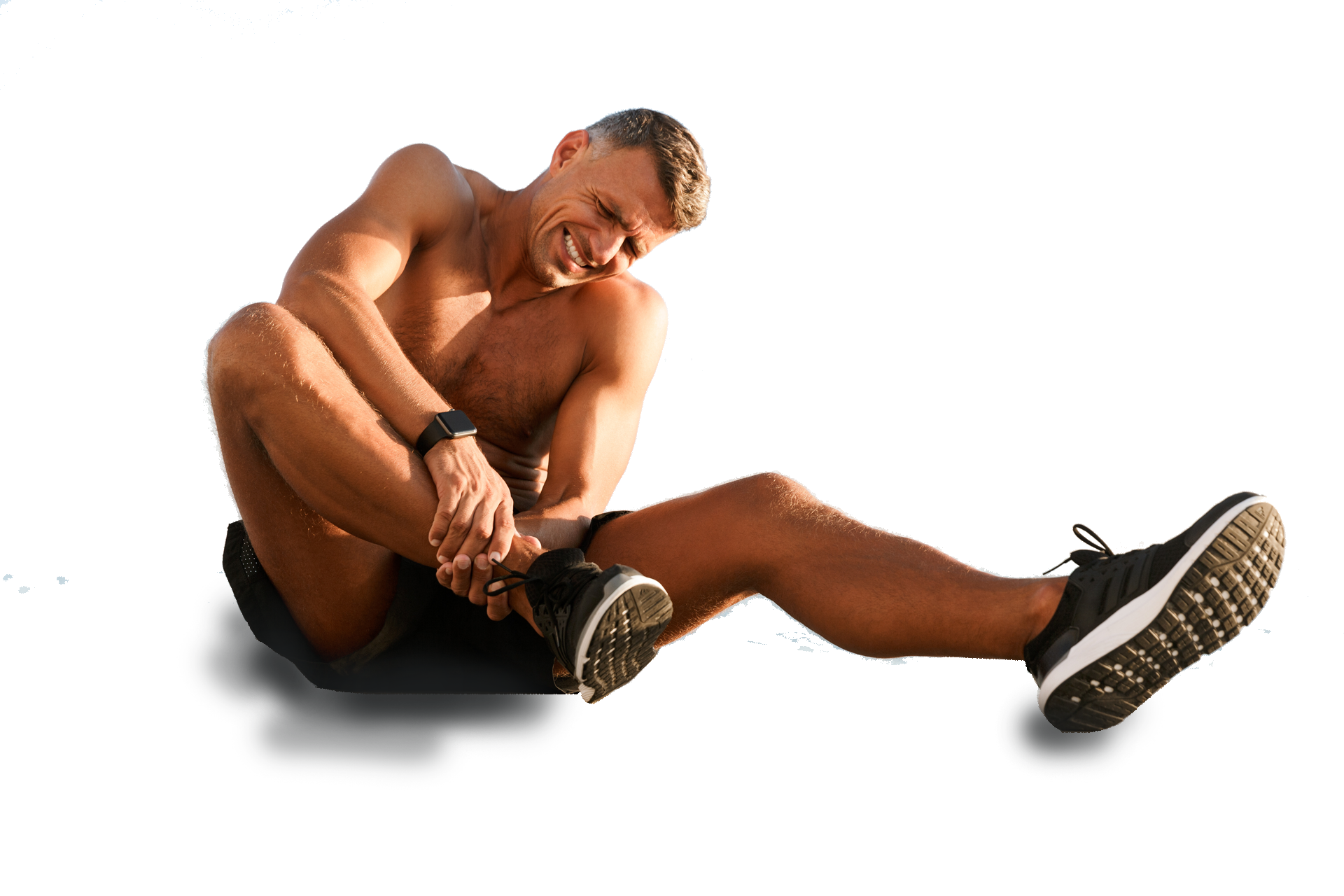 Microcurrent Stimulation (MCS) has been shown to reduce pain, shorten the inflammation phase of the healing cascade, and accelerating the healing process.
Non-Drug
Pain Alternatives

The treatment of pain has always been multifactorial. Now, physicians are looking for new options as the need to optimize patient care collides with the devastating wake of an opioid crisis.
Thus, the business of handling patient pain is changing medicine. Again.
Obviously, narcotics have a place in managing pain following injury, surgery, or for end-of-life pain. But, having additional tools to move patients off of narcotics is a business need in this regulatory environment. More importantly, it is the right move for patient care.
In many states, regulators are not only asking how practices  are doing with goals to cut prescription volume and duration – they are asking what alternatives are being provided to help patients effectively deal with pain.
Introducing PNS, NMS and MCS, for the first time, in a single wearable device.

3 Wave Forms
- Microcurrent
- PNS (peripheral Nerve Stimulation)
- NMS (Neuromuscular Stimulation)

NuroKor Bioelectronics has tracked over 500 studies, prioritized them, and mapped the results to identify the most effective frequency configurations. That effort is expanding daily. By combining analytics with cutting-edge bioelectronics manufacturing processes we can provide wearable devices that give physicians alternatives to opiate-based approaches.  
Microcurrent has been shown to boost inter-cellular ATP production (450-500%), moving tissues more quickly to a regenerative state while simultaneously reducing inflammation.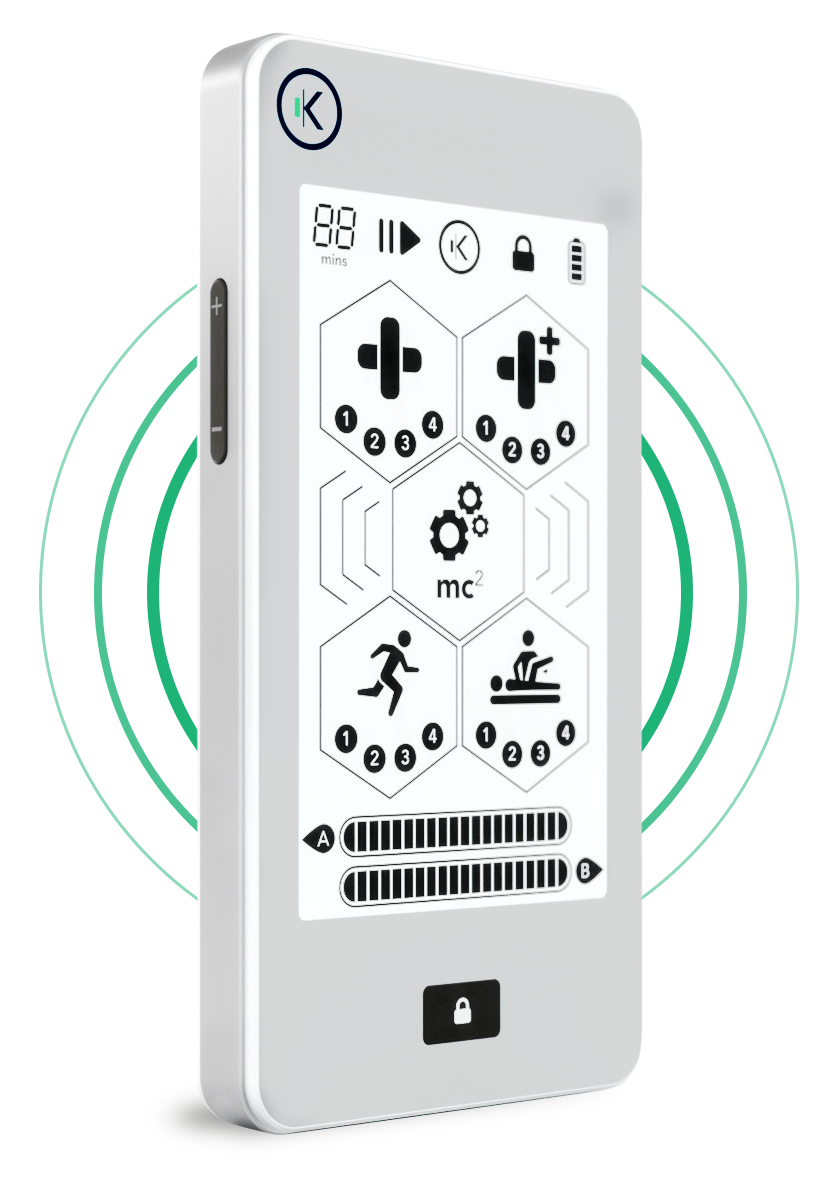 Options for treating pain with the first device that combines microcurrent, 'mapped' PNS and NMS. The result:

Pain Relief + ATP Production = Less

Inflammation

.
NuroKor treatment
formulations
The last 10 years has seen explosion in research evidence for the efficacy of electrotherapy
formulations and the potential to treat a wide range of conditions.
Research 

Accelerated in development, KorOS treatments are based on the best available research and medical evidence.


We robustly reviewed the wide base of qualitative evidence for the effectiveness of Nerve, Neuromuscular and MicroCurrent Electrical Stimulation therapies. Then we applied analytics and optimized them.
Apply the research to the real world.


From the evidence reviews, we then distill the full range of uses for bioelectrical medicine and electrotherapy into real-world, specific frequency and waveform treatment formulations.
These formulations are then programmed into simple to understand applications, in easy to use NuroKor BodySystem devices.
More control over pain and recovery.

Compared with pharmaceutical drug screening process, our stimulation therapies can be developed much faster.
Once the mechanisms are identified and signal patterns of healthy nerves and muscles are recorded, therapeutic intervention is almost immediately possible.
It's About Systems
The logic is clear: The same bioelectronic mechanisms that pharmaceutical approaches manipulate to reduce pain can also be manipulated by bioelectrical devices. But, the drug options invariably effect many other systems. By using bioelectricals to manage these mechanisms, there are simply fewer failure modes. Result: No drug interactions.
It is a simpler system. One that clearly wins the battle of side effects, too.
More science than ever is being poured into this field. More money, too. Glaxo Smith Kline sunk $700 million into bioelectricals sector in 2017. But, most of it allocated to implantable devices. Our devices do the same thing, and patients can move it from a back to a knee, to a plantar fascia flare-up!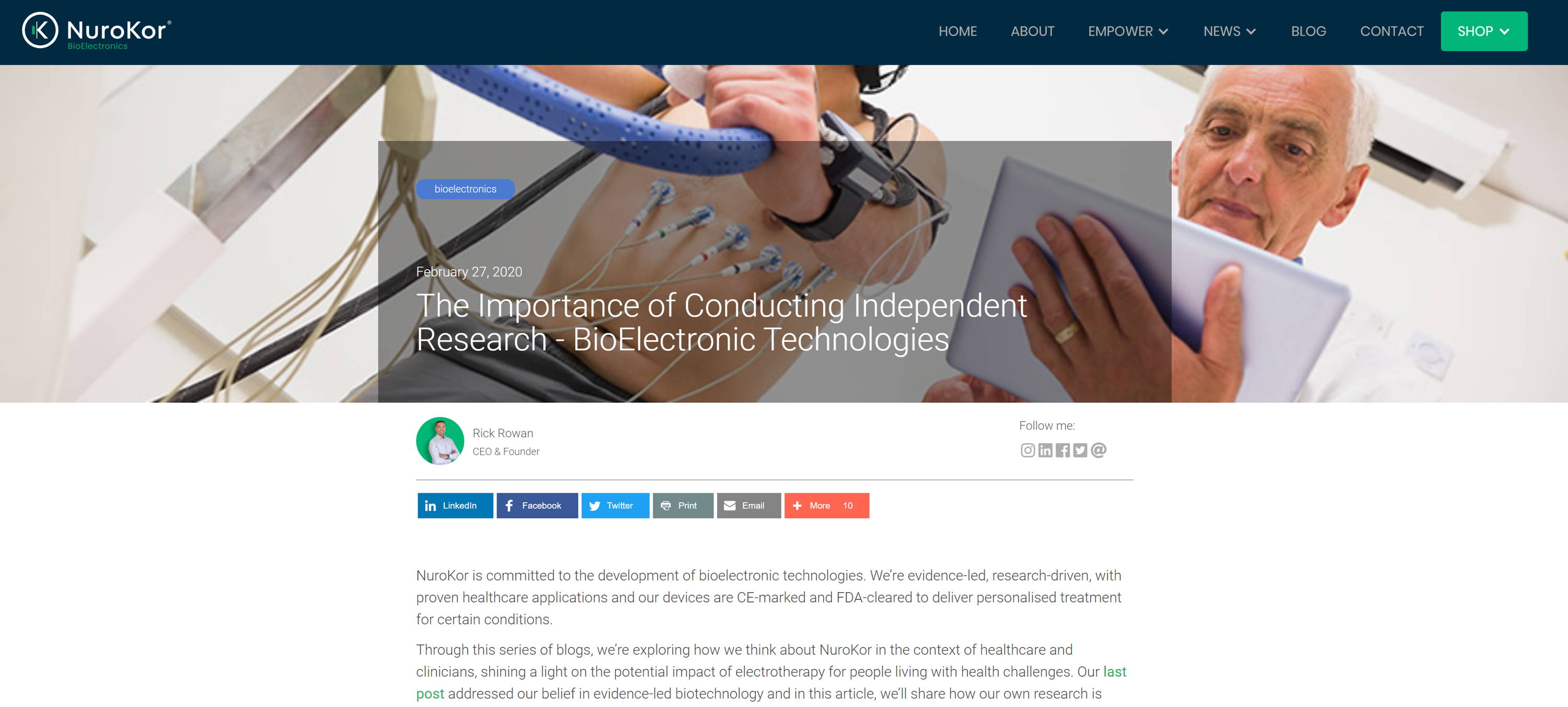 NuroKor Biomedical: Independent Research

Is NuroKor a Fit for Your Practice?


To learn more about how we work with physicians, or receive information about:
Payment & Reimbursement
End-to-End Billing Solutions
Distribution and Support


Contact John Nycz at +1 404-520-0380 or jnycz@nurokor-usa.com
Or, use the form below.
 
Video Testimonial - Limb Reattachment

See how bioelectronics helped a limb reattachment patient manage pain while coming off of an opiate and Vicodin cocktail. Plus, get better realignment of scar tissue, and ligament and tendon grain, plus better perfusion using PNS & NMS stimulation.